For many people, planning a Sarasota vacation is as simple as getting away from it all, amidst the splendor of sun, sand and beautiful weather that are the Gulf Coast's greatest natural resources. For them, doing nothing is the whole point.
But mere relaxation is not enough for everyone. Thankfully, Sarasota has action-packed activities,
attractions and sightseeing that can fill the vacation calendar of even the most devoted traveler.
Start with the area's vibrant arts scene, anchored by the world-famous collection of paintings at the Ringling Museum of Art.
After viewing the museum's large array of Rubens canvasses, you can stroll across the museum
grounds to John Ringling's Ca D'Zan Mansion
masterpiece of Venetian Gothic architecture — or gaze at the memorabilia housed in the Ringling
Circus Museum.
---
And with a nationally recognized opera house, ballet company, symphony orchestra and multiple
theaters located just a mile down the road,
Ringling is merely the start of a Sarasota arts adventure.
You will want to devote a day (and probably a few nights) to exploring downtown Sarasota's
historic neighborhoods, including the quaint Towles
Court art district, which is densely packed with brightly painted wooden homes filled with
galleries, shops and restaurants.
---
Main Street is a destination for locals or visitors seeking some of the best cuisine and shopping in Sarasota, along with live
music and chic bars,
all arranged into an area that begs to be strolled.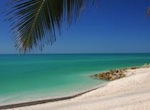 Here they are!
1. Life's a Beach!
Put on your bathing suit, grab your towel and head to one of Sarasota's 35 miles of beautiful beaches, all open to the public, and perfect to body surf, play in the sand, collect seashells and bask in the sun. As you contemplate the crashing waves, the magnificent blue green Gulf provides you with a clearer mind, lighter heart and stronger spirit.beaches
2.Follow a different drum.
Siesta Key Drum Circle. Watch the magnificent sunset and listen to the drummers on Siesta Key Public Beach Sunday evenings just before sunset, and going till the wee hours of the morn… located just south of the main pavilion between lifeguard stands 3 and 4 on Siesta Public Beach. This is not a commercial event but local phenomenon that began spontaneously and now has a life of its own. Park in the public lot, and follow your ears.
3.Catch a wave.
North Jetty Park located on the southern tip of Casey Key makes this one of the most exciting surfing beaches on the west coast of Florida, as well as a great spot to watch boats go in and out to sea. It is a very popular picnicking spot for families and large groups; this is a great fishing spot as well.
4. Tune in…
Free "Summer concerts in the park" are offered throughout Sarasota County, check our events calendar. (941) 364-2263
5.Go fly a kite…
on Siesta Beach. Here, away from trees and overhead wires, friends and family gather to launch colorful kites into the high-flying Gulf breezes. But get there early during season. The public parking lot only holds 800 cars, and usually fills up before noon. (941) 861-9830
6.Appreciate the art…
Admission is free on Mondays (only) to the Ringling Museum of Art. (There IS an admission charge to the Cà d'Zan public tour and Circus Museum). (941) 359-5700
7.Pick a pet…
Visit the Humane Society of Sarasota County and become a Match Maker, Kennel or Office Assistant, or even a Cat Cuddler. You might also be interested in their Fundraising, T-shirt sales, Special Events, or Doggy-bank pickup programs. (941) 955-4131. – 2331 15th Street, Sarasota, FL. The Sarasota County Sheriff's Office Animal Services Unit is located at 8451 Bee Ridge Road. Sarasota, FL. (941) 861-9500 Also visit the Suncoast Humane Society in Englewood. 6781 San Casa Drive – Englewood FL – (941) 474-7884.
8. Let me be your guide…
A Day at the Guide Dog School… Visitors and Volunteers come to the Southeastern Guide Dogs main kennel between 9:00 and 11:00 a.m. on Monday, Tuesdays, Wednesdays, Fridays, and Saturdays for Puppy Hugging! Also to walk, groom, and just spend time with future guide dogs. Summer and holiday hours vary. Come to play with, and cuddle the six to nine week old puppies in the breeding and puppy kennel. With advance notice, staff members can arrange mini-tours for small groups including a short video, puppy hugging, dog walking, and a question-and-answer time. Special arrangements can sometimes be made for groups not able to come during usual volunteer hours. Call (941) 729-5665, 4210 77th Street East – Palmetto, Florida 34221.
9.Catch a cricket…
The Sarasota International Cricket Club's grounds are recognized as the best in the Southeast and as being in the top rank of grounds nationally. SICC plays about 35 friendly matches on its University Parkway grounds from late September through the end of May, entertaining clubs from around Florida and the Southeast. In addition, the club tours once or twice a year. 7401 University Pkwy, Lakewood Ranch, FL 34202-9069 (Just East of Lorraine Rd). (941) 232-9956
10.Catch the big one…
Fishing on one of Sarasota's many fishing piers and bridges: Englewood Public Fishing Pier. Beach Rd. at Tom Adams Bridge, Englewood Ken Thompson Park Pier and New Pass Pier. City Island, Sarasota Osprey Fishing Pier. West end of Main Street, Osprey Tony Saprito Pier. Causeway Park 420 John Ringling Causeway, Sarasota Turtle Beach Pier. 8918 Midnight Pass Rd., Siesta Key
11.Start Horsing Around…
InStride Therapy (formerly The Smith Center) for Therapeutic (Horse) Riding. Volunteers are needed for numerous tasks. Working at the facility with horses and riders as side-walkers and horse leaders; helping with general office tasks; and general "farm hand" duties such as caring for the horses. 1621 Ranch Road. Nokomis, FL. (941) 412-9333.
12. Go Parkin'…
Sarasota Parks or Beaches which allow pets. (Animals must be on leashes): Bird Key Park on the John Ringling Causeway. (Beachfront) Ken Thompson Park – 1700 Ken Thompson Parkway. On City Island, by Mote Marine Lab. (Beachfront) Bay Front Park. U.S. 41 and Ringling. Next to Marina Jack Restaurant. (Some water) Gillespie Park. 710 N. Osprey Avenue. Downtown at Gillespie and N. Osprey. Arlington Park. 2650 Waldemere Street. Near Tamiami Trail. Paw Parks (Animals can be let off leashes): 17th Street Park. 4570 17th Street. East of Beneva Rd & West of Honore Ave. Woodmere Park. On Jacaranda Blvd., two blocks north of U.S. 41.
13. Bicycle, bicycle…
Bike riding in Myakka State Park. Myakka Park actually offers 38 miles of hiking trails and six primitive campgrounds for backpackers. Horse riding trails also are available. The Myakka Canopy Walkway is a bridge that is suspended 25 feet above the ground and extends 85 feet through a forest hammock. It features a 74-foot tower that provides a spectacular treetop view of the 21,000-acre state park. It is one of only nine canopy walkways in the United States. (941) 361 6511.
14. Look at that toothy grin…
Watch Alligators in Oscar Scherer State Park. Oscar Scherer State Recreation Area has extensive scrubby flatwoods which are the home of threatened species including gopher tortoises, gopher frogs & indigo snakes. Fifteen miles of trails through these beautiful natural areas provide opportunities for hiking, bicycling, and wildlife viewing. Canoeists and kayakers can paddle along South Creek, a black-water stream that flows to the Gulf of Mexico. Canoe and kayak rentals are available, but motorized boats are not permitted within the park boundaries. Freshwater and saltwater fishing are available along the creek. Anglers can fish along the shores of Lake Osprey, which is also the park´s swimming destination. Picnic areas along South Creek are equipped with grills; pavilions can be reserved for a fee. The park has full-facility campsites and a youth/group campground. The park nature center has exhibits and videos about the park´s natural communities. Located on U.S. 41, two miles south of Osprey. (941) 483-5956
15. First Friday Art Walks on Palm Avenue.
Palm Avenue's First Friday Art Walks are held the first Friday of every month from 6 pm until 9 pm. Enjoy gallery openings, dining, antiques, specialty shops and live performances as members of the Palm Avenue Arts Alliance sing, dance, stroll and serenade the community and its guests. (941) 373-9660
16.Stroll Towles Court.
Towles Court is a privately owned artist colony that consists of 16 lots with 16 different owners. Towles Court is bounded by Adams Lane to the North, Morrill Street to the South, Links Avenue to the West and U.S. Highway 301 to the East in Sarasota. There are year 'round Third Friday Gallery Art Walks where all the lights are turned on and the galleries open their doors to the public in the evening (6-10 PM) for "Art by the Light of the Moon"
17.Look for Rosemary's Baby.
Explore Funky & Fun Rosemary District in Downtown Sarasota: The Rosemary District is in transition from shabby to trendy; but you can still taste the flavor of the past among the old Florida bungalows, storefronts, community gardens, photography studios, antique shops and eclectic workshops of district artists. Check out the Sierra Station Café or the The Olive Branch Café while you are there. This section of Sarasota is in the area of Tamiami Trail (U.S. 41), Orange Avenue, Central Avenue and Fruitville Road.
18.Bum Around Burns Court.
Listed on the National Register of Historic Places, Burns Court is a collection of 1920s bungalows. The Burns Court District is named for Owen Burns (1869-1937), who originally visited Sarasota on a fishing trip. He saw the area's great potential and in 1910, Burns purchased more than 75% of Sarasota. In 1911, he organized and was first president of Citizens Bank, Sarasota's first bank. Burns built the bungalows in Burns Court, and the triangle building at Little Five Points. Originally built as single-family homes, the adobe works of art now make a micro community of homes, shops and restaurants. A quick stroll down the street and you can almost imagine 1920s Sarasotans relaxing on their front stoops in straw hats and summer whites. Anchoring Burns Court is the Burns Court Cinema, featuring the best in independent and foreign films, and site of the annual Cineworld Film Festival. (941) 955-3456
19.Marching on the Saint.
St. Armands Circle is a European-flavored complex world-renowned for its collection of upscale clothing and jewelry stores, art galleries and array of fine eateries. A venue for concerts, art shows or festivals, is almost always underway.
20.Check out Bradenton Beach's Scenic Highway.
The Bradenton Beach Scenic Highway and the City of Bradenton Beach has a relaxed tropical charm highlighted by the narrow winding streets, sugar white sand beaches, soft gulf breeze, abundant wildlife and mixture of rustic, historic, and contemporary buildings. Enjoy their beautiful Gulf front vistas along the scenic highway. (Although not actually in Sarasota, it is just a few miles away, and to make the scenic tour longer, you can start at St. Armands Circle in Sarasota, and travel up the 12 miles of beautiful Longboat Key to Bradenton Beach). (941) 778-4520
21..and don't forget The Tamiami Trail Scenic Highway.
The Tamiami Trail was the first major highway that opened south Florida from Manatee to Miami. Seventy miles of historic Tamiami Trail pass through Manatee and Sarasota Counties offering windows to the history, culture and scenic waters of Florida's Gulf Coast. Whether you're a naturalist, a canoeist, a cyclist, one who appreciates fine art and culture, or a history buff, the Tamiami Trail Scenic Highway has something for both residents and visitors to explore. (800) 429-9297
22.Mixon it up.
Mixon's Fruit Farm, gift shoppe and packing house are nestled in 300 acres of citrus groves. Bring your camera, stroll in the grove, take a self guided tour. Enjoy free samples of fresh juice and homemade fudge. Try their famous "Orange Swirl" ice cream. Browse their gift shoppe for unique Florida gifts and distinctive gourmet foods. Stay for lunch- Mixon's has delicious deli sandwiches, soups and much more. Grove fresh fruit is available to take home or for gift fruit shipping. 2712 26th Avenue East. Bradenton. (941) 748-5829
23.Snag-a-tooth…
The South Jetty lies across the pass in Venice, shark tooth capital of the world (so called for the fossilized, prehistoric sharks teeth that wash upon the shores of Venice and Caspersen Beaches). The fossils roll up on the salt-and-pepper sands around the fishing pier.
24.Take a dip at the lake.
Lake Manatee State Park is a 556-acre recreation area offering a picnic area, swimming area, campground, boat ramp and fishing dock. Boat motors are restricted to 20 HP or less and a Florida fresh water fishing license is required. Call them for camping reservations. The park extends along 3 miles of the south shore of Lake Manatee, a 2,400-acre reservoir. (941) 741-3028
25.Frolic in the forest.
Myakka State Forest includes approximately 2.5 miles of frontage on the Myakka River, which is designated as an Outstanding Florida Water, and a Wild and Scenic River. The Myakkahatchee Creek flows throughout the forest for 1.5 miles and provides an additional water resource. Recreational opportunities in Myakka State Forest include hiking, off-road bicycling, and horseback riding. The streams in the forest provide a source for fishing, boating, canoeing and kayaking. Myakka State Forest is made up primarily of mesic pine flatwoods (subtropical flatland with sand substrate) with a mixture of longleaf pine and slash pine overstory with a palmetto understory. Numerous depression marshes are scattered throughout the flatwoods, providing many opportunities for viewing wading birds and other wildlife. Access is available off of River Rd., about 11 mi. S. of I-75. (941) 460-1333
26.Get some fleas.
The Red Barn Flea Market. One of Florida's most popular and progressive flea markets, featuring more than 600 unique retail shops and flea market-style booths. Enjoy family fun, bargain hunting, antiques, collectibles, jewelry, fresh produce, souvenir shopping and a great variety of delicious foods. Free roaming peacocks live in the oak filled parking area. Free admission & free parking. (941) 747-3794
27. Shop till you drop.
Prime Outlets in Ellenton is home to an extensive array of America's leading national brands in designer fashions, footwear and accessories. A beautiful Caribbean environment is the setting for over 135 name brand outlets including Polo Ralph Lauren, Coach, Nike, Tommy Hilfiger, Mikasa, Bose and many more for a spectacular window shopping experience. Conveniently located just North of Sarasota on I-75 at Exit 224. (888) 260-7608
28.Book'em Dano.
Sarasota News & Books, an award-winning, locally owned and operated, independent bookstore in downtown Sarasota. The 3,000 square foot bookstore, café and newsstand, has become an anchor for the downtown shopping and entertainment district, a dynamic force in Sarasota's intellectual community and a haven for book lovers of all ages. It offers approximately 20,000 books and 1,000 magazines as well as domestic and foreign newspapers, cards and gifts. (941) 365-6332
29.Come Sail Away.
The Sarasota Youth Sailing Program, Inc. (SYSP) is a nonprofit educational organization established to teach the youth of Sarasota and Manatee Counties to learn how to sail, as well as to develop boat and water safety skills. Through a variety of programs, the organization introduces youth to a lifelong activity, and instills a sense of the value of sportsmanship, responsibility, self-discipline, and self-esteem. The Squadron is located on City Island on the west side of Sarasota Bay, between St. Armands Key and Longboat Key. (941) 388-2355.
30.Relax on the North Beaches.
Anna Maria Island & Bradenton area Beaches often offer secluded spots with sea oats and dunes, and in places, a great view of the Sunshine Skyway Bridge. Try the tip of Anna Maria Island, or Holmes Beach at the end of Manatee Avenue in Bradenton.
31.Get your tan on Central Sarasota Beaches.
Lido Key Beaches offer 1/2 mile stretch of unspoiled white sandy beach with lots of shells. Enjoy a picnic under the tall Australian Pine Trees and the pan handling Raccoons at North Lido Beach. Be careful of the very strong currents in Big Pass. Siesta Key Public Beach is fun, and free, but you better hurry up, the public parking lot only holds 800 cars, get there before they all fill up. The beach offers concessions, picnic tables, volleyball, tennis courts and lots of people watching
32.Scope Out South County Beaches.
Osprey, Nokomis, and Venice. Nokomis Beach is Sarasota County's oldest public beach. It is family friendly with plenty of picnic shelters and life guards. Try Shark tooth hunting on Venice Beach at the West end of Venice Avenue, this beach is world renown for fossilized Shark teeth buried in the sand. Don't forget to take a drive down Casey Key. The small island is mostly residential, but it's worth the drive to see the multi-million dollar homes, many belonging to celebrities and CEO's. Check out the historic one-lane bridge listed on the Nation Historic Register. It is one of only a few remaining "swing bridges" in the country, and it made an appearance in Denzel Washington's 2003 "Out of Time" movie.
33.Set sail for shopping.
Historic Bridge Street at Bradenton Beach on Anna Maria Island is a beautiful destination and shopping enclave. Several fine restaurants are located on the water, or check out the small shopping district or just relax and take in the view of the intercostal waterway and the ships passing by. (941) 778-1005
34.Shop, shop, and shop some more.
St. Armands Circle has more than 130 fashion boutiques, cafe's, restaurants, pizzerias, and art galleries. Upscale jewelery shops, fine clothing, souvenirs, and sundries abound
35.Walk around Downtown Sarasota.
Walk down Sarasota's palm lines streets and check out the Mediterranean style buildings on Main street and Palm Avenue. Check out the many art galleries, antique shops, clothing and book stores, and restaurants, restaurants, restaurants!
36.Pillage the Village.
Siesta Key Village that is. Siesta Key Beach has the finest, whitest sand, and Siesta Key Village has the coldest beer, best pizza, and the nicest local souvenirs.
37.Shop historic Venice.
Venice has many cozy boutiques, gift shops, and restaurants. Check out their monthly Third Thursday Evening Stroll which includes live entertainment and lots of local flavor.
38.Seek an Antique.
Sarasota is nirvana for antique shoppers. The women's Exchange Consignment Shop on Orange Avenue has many treasures, and while you are there, don't miss the several other shops and thrift stores on Orange. Burns Court is just around the corner where you can find more shopping, antiques, and a movie theater that plays many independent films.
39.Watch the ships go by.
At Marina Jacks on the bayfront, in the heart of Downtown Sarasota. Watch the ships, yachts, and dinghies pass by. Walk out to Island Park and watch the kids play in the cooling water fountain, or drop by O'leary's Tiki Bar & Grill on the water for a bit of refreshment. 941-365-4232
40.Walk the plank.
The planks at the historic Cortez Fishing Village that is. It is the only remaining fishing village in Florida. Built in the 1880's, this small and cozy village has kept much of its local fishing heritage and nautical mystique. Located on the North End of Sarasota Bay and the West end of Cortez Road, this village is the home of a historic 1912 school house. (941) 708 6121
41.Going to the dogs.
The Sarasota Kennel Club has been in operation since 1929 and runs year-round, everyday except Sunday. Watch the greyhounds run, while eating a dog with extra mustard, don't forget the beer. The club offers local and off-track betting, as well as fine dining and poker games in air conditioned comfort. (941) 355-7744
42.Go to the gardens.
Selby Botanical Gardens was named one of America's Ten Top Botanical Gardens. Check out the huge living collection of Orchids, Bromilads, and Epiphytes. Don't forget to see the Tropical Poison Dart Frogs too. Over 20,000 plants and displays. (941) 366-5731
43.Say "HI" to Hugh…
and Buffet the Manatee at Mote Marine Laboratory. The first Manatee's in captivity. Gaze into the 135,000 gallon shark habitat, visit Sea Turtle exhibits, and pet the sea creatures in the touch tank. These two West Indian Manatees together weigh in at more than 3,000 pounds – heavier than an automobile! Visitors experience the 70,000-gallon exhibit through four 6′ by 10′ underwater viewing windows, and can hear the animals' vocalizations and other sounds of their world through Mote's first-of-its-kind live hydrophone system. 1600 Ken Thompson Parkway. Sarasota. (941) 388-4441
44.Get Snooty…
Snooty the Manatee lives at the Parker Aquarium at the South Florida museum in Bradenton, the largest natural and cultural history museum on the Suncoast. The South Florida museum features displays of local maritime traditions, turn-of-the-century medical equipment and early Spanish exploration dioramas. (941) 746-4131.
45.Kanoodle in a canoe…
Snook Haven is hidden in a subtropical forest of oak and pine trees covered in Spanish Moss… and it's just a ten minute drive from Venice. The Snook Haven Restaurant & Fish Camp has been an institution for over 50 years… located just off of River Road and East Venice Avenue. Rent a canoe, kayak, pontoon or power boat to explore the Myakka River. Watch otters play, and see if you can spot any of the alligators, wild boar, or Florida bobcats living in the area. Watch out though, the movie "Revenge of the Killer Turtles" was filmed at this location in 1947… and there might be a few left. (941) 485-7221
46.Go fish!
Charter a boat, sit on a bridge, or stand in the glassy still waters of Sarasota bay. Go fresh or saltwater fishing, inshore, or offshore trolling… Sarasota area waters offer the best fishing around. Fishing licenses are required for people 16 and older.
47.Get Tee'd off.
Although this might not be free, some Golf courses are cheap, and well worth the outlay. There are more than 40 public Golf Courses in the Sarasota area, and many exclusive private golf clubs.
48.Catch a Polo Match.
Sarasota Polo is played from mid-December to early April on the Sarasota Polo Grounds in Lakewood Ranch. This is a sight to see! (941) 907-0000
49.Take a dive…
Sarasota County offers lots of diving and snorkeling locations. Many of the dive shops have charters to the inshore and offshore sites. The wreck of the Bayronto is a great diving area, resting in 100 feet of water and full of fish, it's an old British freighter that sunk in 1919.
50.It's not an Italian Stallion..
. It's an Austrian one. Herrmanns Royal Lipizzan Stallions call Myakka City their winter headquarters from Christmas thru the end of March. These rare horses practice in front of an enthusiastic audience. Open to the public Thursday & Friday's at 3pm, and Saturday mornings at 10am. Admission if free. (941) 322-1501
---